About Bret Leifer Numismatics
Our $20 GOLD PIECE
OFFER - PCGS & NGC
We think these prices are the best in the country..
MS 62 Liberty and St. Gaudens
$1,360
MS 63 St. Gaudens
$1,420
MS 64 St. Gaudens
$1,495
Bret Leifer Numismatics is a full-service rare coin firm. We offer investors and collectors expert advice and guidance in the selection of high-quality and undervalued U.S. rare coins.
By adding rare coins to your overall portfolio, you increase diversification and can provide a hedge against inflation and the uncertainties of paper assets.
At Bret Leifer Numismatics (BLN), we regard coins as proven investment oriented collectibles and as historic works of art. This is not surprising since company president, Bret Leifer, was a financial planner with degrees in Accounting and Finance. One primary goal is to protect your wealth while we strive to increase it. If you can have some fun while doing it, all the better. We want to help you create a wonderful coin collection.
We Specialize in undervalued high quality, rare U.S. Gold and Silver coins.
Historically, these are the coins that have consistently demonstrated the greatest potential for long-term capital appreciation. Collectors have always wanted certain specific coins.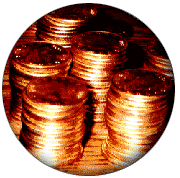 Mr. Leifer has bought and sold rare coins during good and bad markets for more than thirty years. This experience has honed his ability to recognize exceptional values. He will personally select each coin we purchase for you.
BLN deals predominantly in coins certified and graded by the Professional Coin Grading Service (PCGS) and the Numismatic Guaranty Corporation (NGC).
Unlike many rare coin firms, we inspect each coin before we purchase it. We never purchase a rare coin "sight unseen." This assures you of always receiving the best possible coin available, a premium-quality certified coin.
While certification by PGCS or NGC is extremely important, it does not guarantee protection against the normal risks associated with market volatility or liquidity.
Our Prices are Extremely Reasonable
Our carefully cultivated nationwide network of investors, collectors and dealers - and our exceptionally low overhead - assures you of rare and desirable pieces at very reasonable prices.
In fact, many large, well-known dealers buy from us to sell to their own customers - at a hefty mark-up - we might add.
Unsurpassed Professional and Ethical Standards
Our professionalism and ethical standards are among the highest in the entire coin industry.
Mr. Leifer is a past Chairman of the Ethics Committee of the Industry Council for Tangible Assets (ICTA) and a founding member of the Coin and Bullion Dealers Accreditation Program.
Free Consultation and Appraisal
 If you are serious about building a high-quality rare coin collection consisting of important pieces, we urge you to contact us now. SEND us your poorer coins! Trade them for better pieces. We pay the postage!
We will be happy to consult with you and discuss your rare coin objectives, your "want list" needs, or arrange for a free appraisal of your present coin holdings. (Your coins will be fully insured while in our possession.) They are always insured while being sent by registered, insured mail or our overnight insured service. Ask us about it.
Call us today toll-free at 1-800-331-2646 (COIN) (in Massachusetts, 508-655-1125). We look forward to serving you.
About Our Services
Specialize in high-quality, rare, desirable U.S. gold and silver coins
Deal in PCGS and NGC certified coins
Assemble quality portfolios
Rare coin certification through PCGS or NGC
Buy/Sell/Hold Recommendations
Trades tailored to client's objectives
PURCHASE COLLECTIONS  
FREE Information, including Bret Leifer's white papers.
You must be completely satisfied with each rare coin you purchase from us or you may return it within 5 days of receipt for a replacement of equal value.