More About Bret Leifer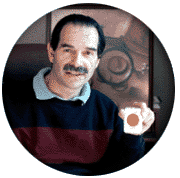 Over 35 years professional experience in the coin industry
Past Chairman, ICTA Ethics Committee (Industry Council for Tangible Assets)
Founding Member, Coin and  Bullion Dealers Accreditation Program (a self-regulatory organization)
Bought and sold well over $100,000,000.00 in coins
Contributing coin authority to Barron's, The Boston Globe, Pension Update, MONEYWORLD, The Stethoscope and others
Consultant to The Boston Globe
Member, American Numismatic Association (#99705) 35-year member
Member, Professional Numismatic Guild (#513) 25th year
Physicians Representative, endorsed by Physicians Planning Service
Appraisal service and consultant
Featured on CBS Marketwatch.com
Coin Consultant to the Toy and Collectibles expert on the hit PBS TV series, Antiques Road Show
Bret Leifer was recommended by the Editor of the Silver and Gold Report, the nation's only independent newsletter focusing on the rare coin and bullion industry. It was renowned for recommending the top dealers in the country.  
Thank you for your interest in our company. The following is a list of associates offered for your inspection.
Professional Numismatists Guild Inc.
Bret Leifer, Membership # 513
28441 Rancho California Road
Temeccula, CA 92590 951-587-8300
Legal
Ian Crawford, Esquire
Todd & Weld
1 Boston Place, 36th Floor
Boston, MA 02108
617-720-2626
Banking Information
Middlesex Saving Bank
6 Main Street
Natick, MA 01760
508-653-0300
American Numismatists Association
Bret Leifer, #99705. 30 year member
818 North Cascade Avenue
Colorado Springs, CO 80903-3279
719-632-2646
Accounting
Mary Ellen Fillo
Fillo Financial LLC
One Hollis St., Ste 301
Wellesley, MA 02482
781-235-6256
Postal __CAC__
United State Postal Service
Postmaster Steve Perron John Albanese
277 Boston Post Road PO BOX 1776
Wayland, MA 01778 Far Hills, NJ 07931
508-358-2912 1-908-781-9101
Professional Coin Grading Service
Box 9458
Newport Beach, CA 92658
1-800-447-8848
Numismatic Guaranty Corporation of America
PO BOX 4776
Sarasota, FL 34230
1-800-642-2646
ON A PERSONAL NOTE
Bret is a student of the martial arts as well as a single-digit handicap golfer. He was a recent runner-up in the New England Linx Amateur Open. Bret lives with his wife and two daughters in Wayland, Massachusetts, just three miles from the nearest golf course. He is the author of the golf book Putting Magic at Puttingmagicbook.com.